Finance Leaders: Top 8 Use Cases of Business Intelligence
Posted by Corey Mendelsohn on July 01,2021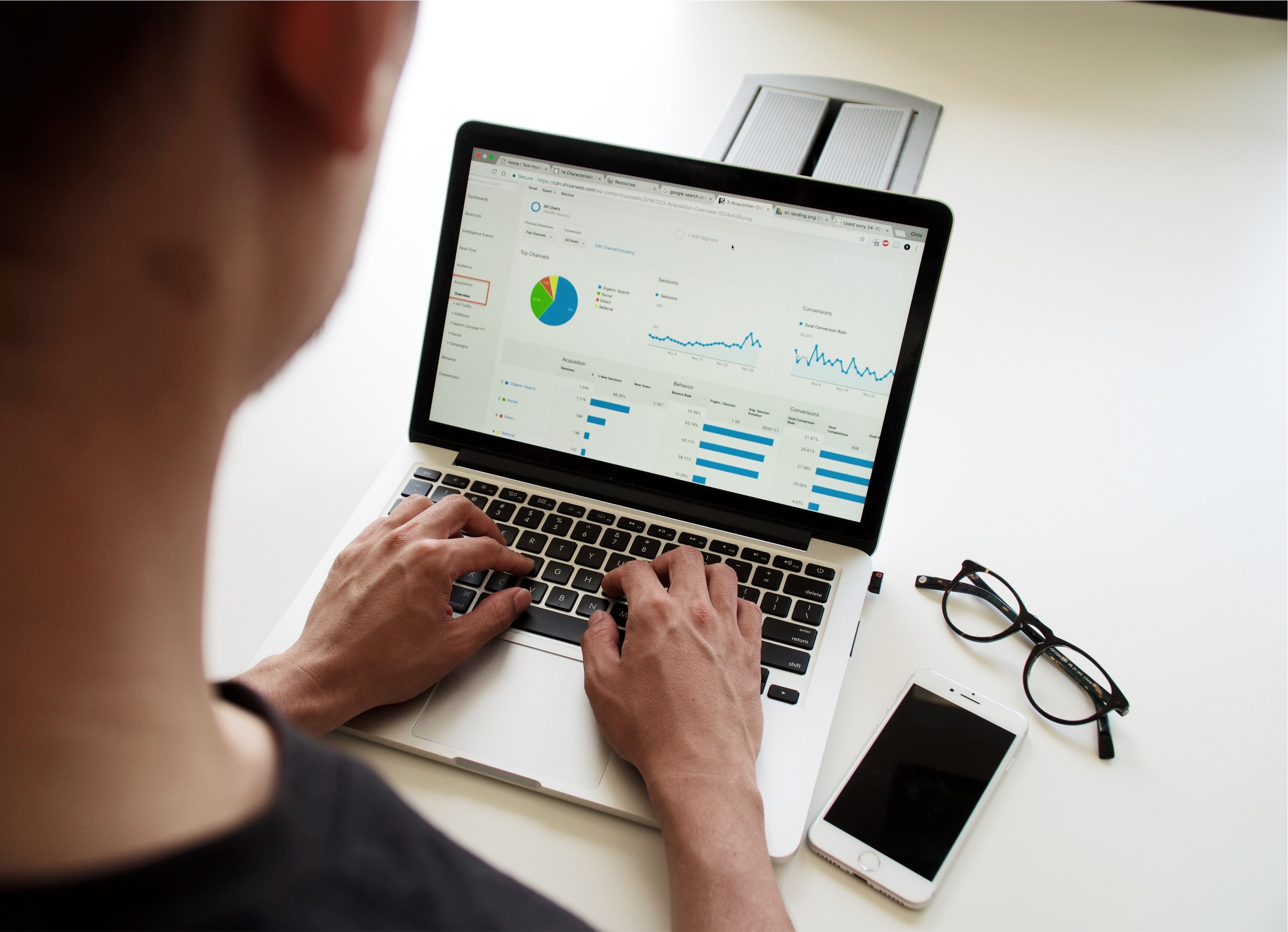 Home - Blog - Finance Leaders: Top 8 Use Cases of Business Intelligence
Finance Leaders: Top 8 Use Cases of Business Intelligence
With the huge phenomenon online shopping has become, many small businesses find themselves competing more and more with large corporations and online retailers that can offer reduced prices.
To make better decisions, you need a clear picture of your company's operational and financial situation. Having 'one version of the truth' not only empowers you to make strategic decisions on how to avoid wasteful spending but in turn increases operational efficiency.
The implementation of a Business Intelligence (BI) solution will help you stay ahead of your competition.
#1 Uncover underlying trends
Many find that after implementing a BI solution they discover new information, allowing them to take advantage of unidentified opportunities and to address unrecognized problems before it is too late.
#2 Reduce the need for IT intervention
Traditionally, IT departments are responsible for generating reports on request with the goal of managers seeing what is happening in their domains.  However, static reports are mere snapshots that cannot provide insight into driving factors of the information being provided.  If further insight is required, more reports therefore requested.
The average turnaround time for IT generated reports is typically a few days, up to a week, as they can be time consuming.  In the meantime, many factors could have changed by the time the report is generated, making it stale and often obsolete.
The right BI solution can generate reports with a few clicks of a button.  Data can be drilled down on for deeper insight.  IBM Cognos Analytics is designed for ease of use, so even non-technical business users can generate reports on their own.  Your IT department's time is therefore freed up and can be used for managing security and other important tasks.
#3 Increase the speed and accuracy of your reporting
BI not only provides faster reporting due to not having to rely on IT, but also eliminates the need for error-prone spreadsheets.  A BI solution can take all your relevant data from disparate sources and collect it into a single source, getting rid of the necessity of exporting data to manipulate in Excel.  Department managers are given the ability to create report unique to their needs, drill down and uncover data driving their reports, enabling them to make decisions based on the most current data.
#4 Increase Sales Opportunities
It is important to identify which customers are buying the most and which of your products are on the decline.  With BI, you can visualize customer spending trends at a glance by monitoring sales on a daily, weekly or monthly or annual basis.  Identifying these trends leads to new sales opportunities, specifically related to cross-selling complementary products to your existing customer base.  For example, bundling two products together at a very attractive price point can offer your customers to buy both, rather than allowing them to get a better deal on one of the two from another supplier.  Arming your sales reps with customer purchasing information can help them determine the reason customers are buying certain products elsewhere and makes it easier for them to identify winning products mixes, especially those that were previously unidentified.
#5 Decrease customer churn
Giving your sales team access to customer data such as such as buying patterns and previous feedback offers them clear insights into your customers behaviours, needs and wants, therefore providing the ability to quickly identify customers on the decline. Your sales team can therefore reach out to remedy any customer satisfaction before it's too late.
Customers like to feel heard, which leads to customer satisfaction and retention.  Your sales reps can easily access customer data and quickly respond to their customers needs on the road with mobile access to your company's BI portal.
#6 Manage your inventory
Streamlining your inventory management system is a significant way to reduce wasteful spending.  You want to aim to have enough stock to fulfill customer orders without overstocking.  Keeping too much stock leads to tieing up capital that can be used elsewhere.  When managing your inventory turns by product with BI, over time it facilitates knowing how much supply you should keep on hand.
#7 Reducing dead stock
Overstocking also leads to dead stock, i.e . products that remain on the shelf too long that cannot be returned or sold.  Dead stock can be caused by products become obsolete due to newer versions becoming available, a decrease in popularity, or could consist of perished goods.  Dead stock not only represents lost investment capital, but also the loss or profitable storage space in your warehouse.
A BI tool takes you a step further away from just working with static reports by enabling you to drill down to identify inventory issues and reveal opportunities.  BI can allow you to monitor inventory-to-purchase ratio, stock turns, slow moving stock and gross margin return on investment by product group, manufacturer, product, territory, and store.  You can use your BI software to track and flag products that are nearing their return date.  You can also bundle products that you are no longer able to return with others that are more in demand, therefore possibly driving up the sales of the other product.
#8 Gain insights on your rebates
Make tracking your accounts payable and accounts receivable easier by bringing order to your rebate rules related to sales or purchasing to get a clear, easy-to-understand view of your profitability, enabling you to make better decisions.
Keeping one step ahead of your competition
By implementing IBM Cognos Analytics, your company will enjoy the benefits discussed above and, with more than 25-years of experience in helping our customers succeed; NewIntelligence can guide you on how to compete against your biggest competitors.  Contact us today for a free, no obligation consultation.
Watch Self-Service BI with IBM Cognos Analytics to see what benefits BI can bring to your business managers and users and just how easy it is for them to use.

"NewIntelligence (NI) has been a joy to work with."
"NewIntelligence (NI) has been a joy to work with. We were initially concerned that we would not be able to fully use QuickStart as we don't have an in house IT department. NI showed us how easy it is to use Quickstart and they continue to promptly support us if we have any questions."
Bobby Keomany
VP Sales & Marketing, Thai United Food Trading Ltd.
Burnaby, British-Columbia

"The support we have received from them before and after implementation has been phenomenal."
"As CFO at New West Oil, I selected NewIntelligence as the product of choice for helping to get data out of our SAP B1 database in a more user-friendly and meaningful way. Corey Mendelsohn helped guide us through the process in a very structured way, without pressure, but always with great follow-up and thoroughness. "
Terry Cooney
CFO, New West Oil Company LLC
Glendale, Arizona

"It is a pleasure to work with Corey and experience his professionalism to ensure we expand our knowledge."
"We are currently working with Corey, expanding our use of the NewIntelligence tools and excellent Customer Service to ensure his solution fits our needs. It is a pleasure to work with Corey and experience his professionalism to ensure we expand our knowledge and find new ways to extract information from SAP B1"
Andrew Fairlie
VP Operations & Administration, Trux Accessories
Laval, Quebec

"We highly recommend the NI SAP B1 QuickStart for Reporting and Dashboarding Solution."
"Working with NewIntelligence as our IBM Cognos partner has been a great experience. They are extremely knowledgeable, and their customer service is outstanding. The implementation phase went very smoothly, and they have since remained available, even reaching out to us regularly to see how we are doing with the tool. They have continued to patiently support us and help us evolve within the Cognos tool."
Carole Lamarche
Director of Finance, Fischer Technology, Inc.

"We see a good partnership where NewIntelligence will help us meet those challenges and empower Arani's team to access good data."
"NewIntelligence listened to our issues and built a solution that met our needs with the ability to add more users and functionality as we grow. We see a good partnership where NewIntelligence will help us meet those challenges and empower Arani's team to access good data."
Dennis Daoust
VP Operations & Supply Chain, Arani
Montreal, Quebec

"Very professional and much appreciated."
"Following the IBM Cognos training the main user was very pleased with the sessions. The trainer knew the solution well and the training format allowed flexibility for real life questions… they even used our existing data to demonstrate functionality!! So in general, it was very professional and much appreciated."
Nathalie Legault
Manager, IT PMO, Domtar
Montreal, Quebec

"Their promises have been fulfilled 110%."
"I would like to take this opportunity to thank the NewIntelligence team for having completed the mandate of implementation of their Cognos solution. Their promises have been fulfilled 110%. Following last week's training, the excitement is at its peak and our people are looking forward to make use of the solution on a daily basis. A big thank you to all of you!"
Pierre Allard
VP Finance, Regal Confections Inc.
Laval, Quebec

"The experts at NewIntelligence have understood our challenges and guided us very well in our project."
"Since the beginning of our partnership with NewIntelligence, we restructured our cubes, had numerous training and, recently, a major migration. We are very happy with our IBM Cognos 10 release. Our users love the new Workspace tools and they would never go back to the old version for the world."
Jean Longpré
Vice President IT, CDMV Inc.
Saint-Hyacinthe, Quebec