Why choose NewIntelligence?
To make the most of your SAP B1 investment, it pays to partner with the real experts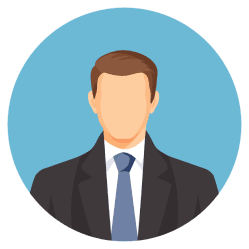 Business Intelligence Specialists
When it comes to SAP B1 and business analytics, no-one has a deeper knowledge base than our team.
For 25 years, we've provided cutting edge solutions to businesses from all over the world. During that time we've built a team of experts with unrivaled understanding of what works for our clients. When you partner with us, we bring that expertise to bear on your behalf.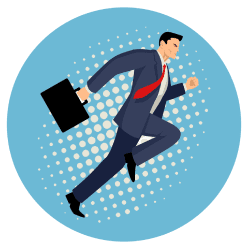 Fast & Responsive
Whatever solution you need our help with, we work fast, we're very flexible, and we listen to what you have to say.
Working alongside your team, we'll put everything you need in place quickly and efficiently. To cater for your evolving needs we stay in constant communication, always ready to pivot and change things up if needed. Tell us what you need, and we'll get it done.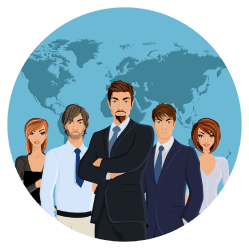 Global Leaders
We're proud to partner with leading software providers from across the world so we can bring you the best, most up-to-date SAP B1 solutions.
Our global presence allows us to draw on the advice and ideas of some of the smartest people on the planet. With their input, we're well placed to offer you a world class service that'll help you enjoy industry leading business intelligence, reporting, and analytics.
Our Story
Since 2008, NewIntelligence has worked with businesses of all sizes to upgrade and optimize their analytics, dashboarding and reporting.
Headquartered in Montreal, Canada, we work with a global client base. We have offices in Montreal and Toronto. We also enjoy strategic partnerships with software companies in Alberta, Arizona, California, Massachusetts, New England, Rhode Island, Texas, Australia and New Zealand.
We are dedicated to helping our SAP Business One clients achieve rapid results and great returns on their investment. We're always innovating and improving, using the latest technologies and cutting edge industry practices to remain industry leaders. Our reputation is based on clients trusting us to consistently deliver what they need, when they need it. That means we always go the extra mile to achieve fantastic results for businesses like yours.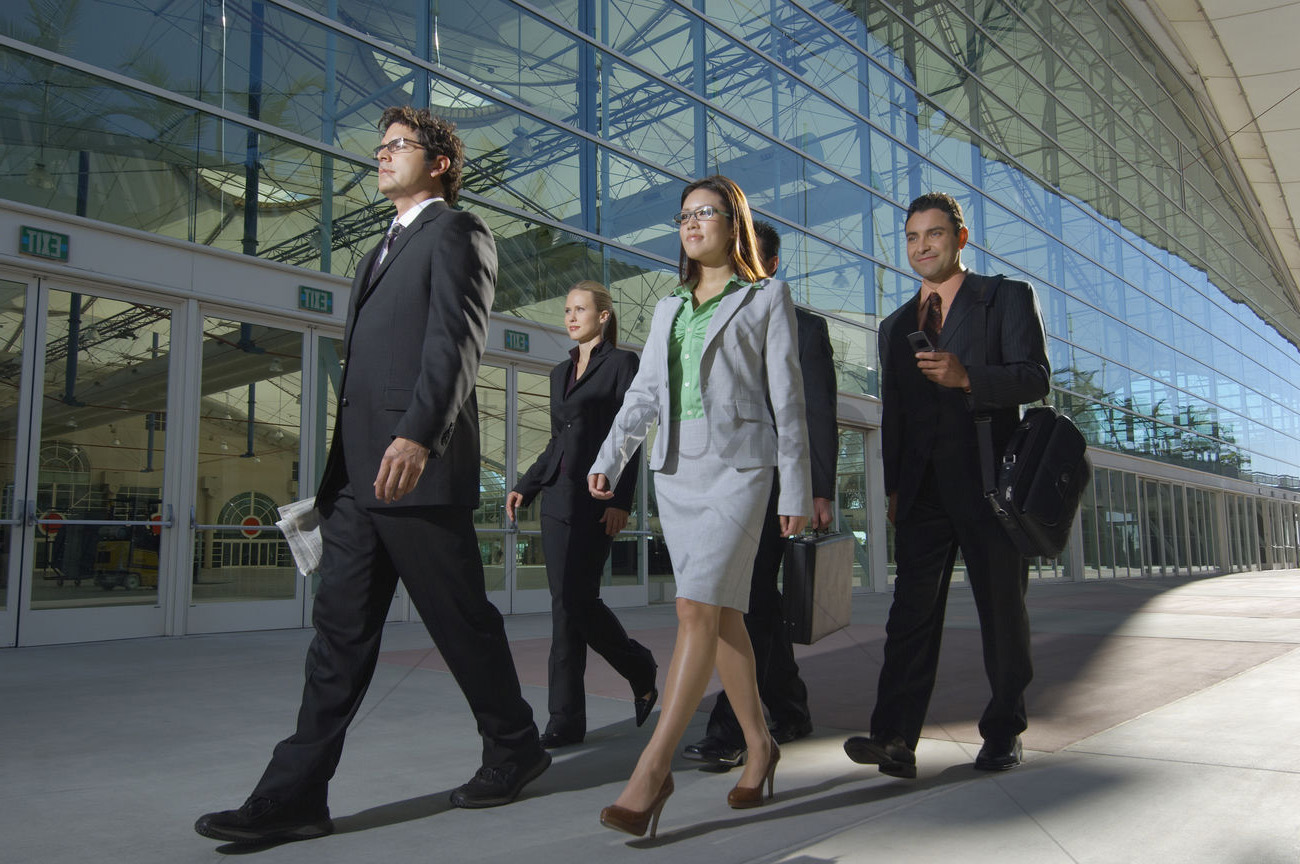 What?
We create self-service reporting systems that empower individuals and teams to make faster and better decisions.

Why?
We believe that organizations deserve to have direct access to information that will help them make smart business decisions.

How?
We integrate customized Business Intelligence software with a pre-built SAP B1 data warehouse to meet the exact needs of clients within 2-3 weeks.

""Their promises have been fulfilled 110%." "
""I would like to take this opportunity to thank the NewIntelligence team for having completed the mandate of implementation of their Cognos solution. Their promises have been fulfilled 110%. Following last week's training, the excitement is at its peak and our people are looking forward to make use of the solution on a daily basis. A big thank you to all of you!""
Pierre Allard
VP Finance, Regal Confections Inc.
Laval, Quebec

""The experts at NewIntelligence have understood our challenges and guided us very well in our project." "
""Since the beginning of our partnership with NewIntelligence, we restructured our cubes, had numerous training and, recently, a major migration. We are very happy with our IBM Cognos 10 release. Our users love the new Workspace tools and they would never go back to the old version for the world.""
Jean Longpré
Vice President IT, CDMV Inc.
Saint-Hyacinthe, Quebec

""NewIntelligence (NI) has been a joy to work with." "
""NewIntelligence (NI) has been a joy to work with. We were initially concerned that we would not be able to fully use QuickStart as we don't have an in house IT department. NI showed us how easy it is to use Quickstart and they continue to promptly support us if we have any questions.""
Bobby Keomany
VP Sales & Marketing, Thai United Food Trading Ltd.
Burnaby, British-Columbia

""The support we have received from them before and after implementation has been phenomenal." "
""As CFO at New West Oil, I selected NewIntelligence as the product of choice for helping to get data out of our SAP B1 database in a more user-friendly and meaningful way. Corey Mendelsohn helped guide us through the process in a very structured way, without pressure, but always with great follow-up and thoroughness. ""
Terry Cooney
CFO, New West Oil Company LLC
Glendale, Arizona

""It is a pleasure to work with Corey and experience his professionalism to ensure we expand our knowledge." "
""We are currently working with Corey, expanding our use of the NewIntelligence tools and excellent Customer Service to ensure his solution fits our needs. It is a pleasure to work with Corey and experience his professionalism to ensure we expand our knowledge and find new ways to extract information from SAP B1""
Andrew Fairlie
VP Operations & Administration, Trux Accessories
Laval, Quebec

""We highly recommend the NI SAP B1 QuickStart for Reporting and Dashboarding Solution." "
""Working with NewIntelligence as our IBM Cognos partner has been a great experience. They are extremely knowledgeable, and their customer service is outstanding. The implementation phase went very smoothly, and they have since remained available, even reaching out to us regularly to see how we are doing with the tool. They have continued to patiently support us and help us evolve within the Cognos tool.""
Carole Lamarche
Director of Finance, Fischer Technology, Inc.
Montreal, Quebec

""We see a good partnership where NewIntelligence will help us meet those challenges and empower Arani's team to access good data." "
""NewIntelligence listened to our issues and built a solution that met our needs with the ability to add more users and functionality as we grow. We see a good partnership where NewIntelligence will help us meet those challenges and empower Arani's team to access good data.""
Dennis Daoust
VP Operations & Supply Chain, Arani
Montreal, Quebec

""Very professional and much appreciated." "
""Following the IBM Cognos training the main user was very pleased with the sessions. The trainer knew the solution well and the training format allowed flexibility for real life questions… they even used our existing data to demonstrate functionality!! So in general, it was very professional and much appreciated.""
Nathalie Legault
Manager, IT PMO, Domtar
Montreal, Quebec