Dashboarding and Data Visualization for Sales Teams
Posted by Corey Mendelsohn on July 16,2021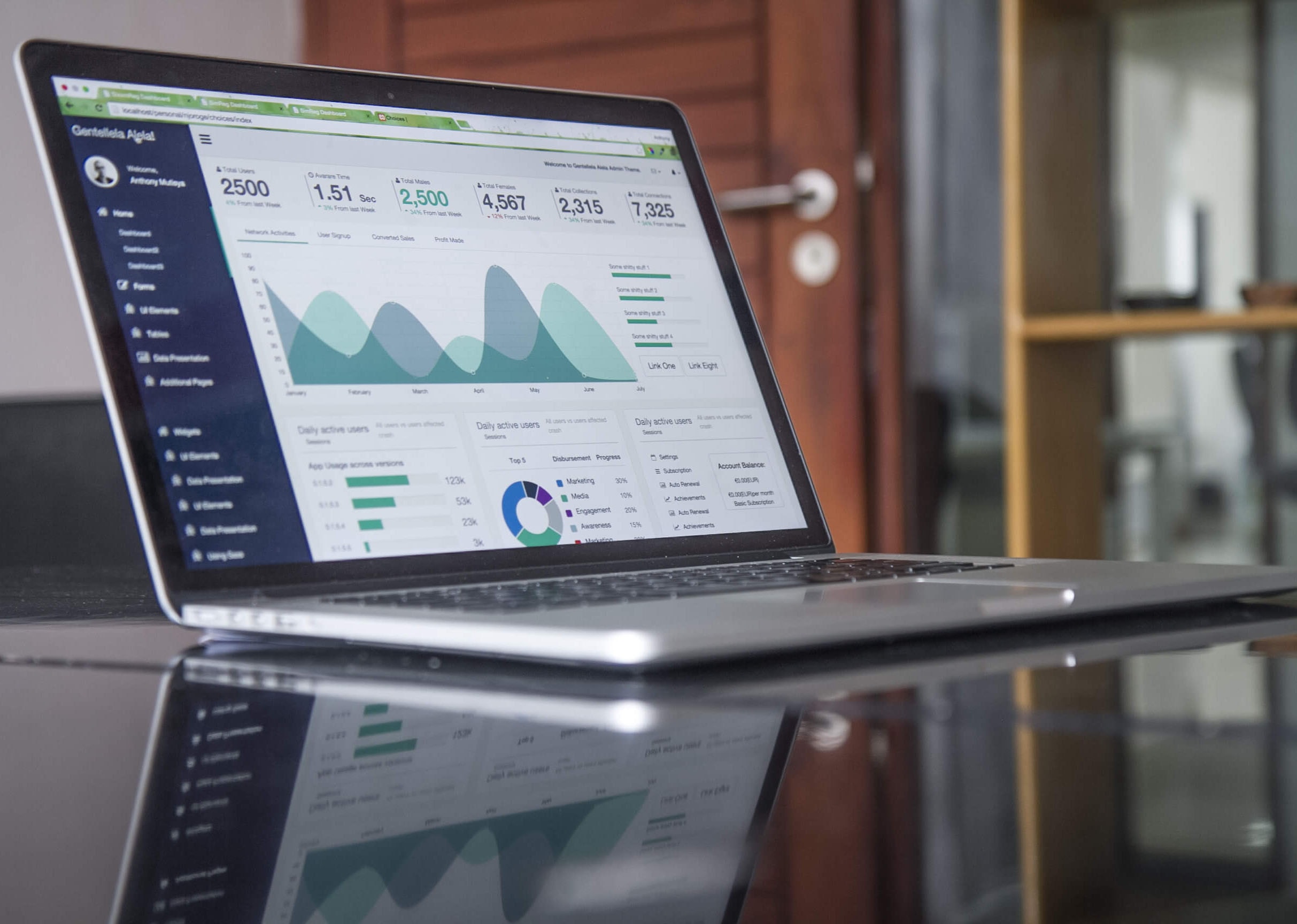 Home - Blog - Dashboarding and Data Visualization for Sales Teams
Reports are a great way to show and share data with different individuals and departments within your organization. The data is there, well organized, and relevant to certain tasks and decisions. But what about dashboards? Dashboards are not just useful for data visualization; they are also great for your sales teams when it comes to convenience and informed decision-making, driving performance across your sales department, and more.
Ease of use
Dashboards are not only easy to use when it comes to consuming data, they are also easy to create. Our solution, QuickStart for SAP B1 leverages IBM's reputable and robust Cognos Planning and Analytics tools. Dashboards are great when it comes to communicating insightful information in a clear, visual, and effective manner. Whether your sales reps need to visualize data about their performance and metrics or other insights that can help them serve their clients better, dashboards are very powerful. Your teams can be trained not only to use dashboards but also to create the ones they need. This allows them to work in a smarter way and uncover valuable insights.
On-the-go account management
Sales Representatives, Executives, and Managers have been working away from their desks more and more over the years. Whether they are at a client meeting, on the road, or working from home, dashboards facilitate data visualization in a flexible and on-the-go work environment. Continued access to accurate data is essential. QuickStart for SAP B1 allows you to master dashboarding capabilities from a desktop or laptop, but access to your data from the mobile app during a busy day is a valuable additional feature.
Take prompt and proactive action based on valuable insights
Sales Dashboards are not static. They are dynamic, interactive, and sharable tools that can drive performance for individuals and sales teams within your organization. Armed with accurate data, many people who are involved in decision-making at an executive or other levels can do so in a quick and informed manner.
Read more about the Purpose of a Dashboards for Data Visualization.
Want to chat with one of our Business Intelligence Experts? Click here to book a call today!

"NewIntelligence (NI) has been a joy to work with."
"NewIntelligence (NI) has been a joy to work with. We were initially concerned that we would not be able to fully use QuickStart as we don't have an in house IT department. NI showed us how easy it is to use Quickstart and they continue to promptly support us if we have any questions."
Bobby Keomany
VP Sales & Marketing, Thai United Food Trading Ltd.
Burnaby, British-Columbia

"The support we have received from them before and after implementation has been phenomenal."
"As CFO at New West Oil, I selected NewIntelligence as the product of choice for helping to get data out of our SAP B1 database in a more user-friendly and meaningful way. Corey Mendelsohn helped guide us through the process in a very structured way, without pressure, but always with great follow-up and thoroughness. "
Terry Cooney
CFO, New West Oil Company LLC
Glendale, Arizona

"It is a pleasure to work with Corey and experience his professionalism to ensure we expand our knowledge."
"We are currently working with Corey, expanding our use of the NewIntelligence tools and excellent Customer Service to ensure his solution fits our needs. It is a pleasure to work with Corey and experience his professionalism to ensure we expand our knowledge and find new ways to extract information from SAP B1"
Andrew Fairlie
VP Operations & Administration, Trux Accessories
Laval, Quebec

"We highly recommend the NI SAP B1 QuickStart for Reporting and Dashboarding Solution."
"Working with NewIntelligence as our IBM Cognos partner has been a great experience. They are extremely knowledgeable, and their customer service is outstanding. The implementation phase went very smoothly, and they have since remained available, even reaching out to us regularly to see how we are doing with the tool. They have continued to patiently support us and help us evolve within the Cognos tool."
Carole Lamarche
Director of Finance, Fischer Technology, Inc.

"We see a good partnership where NewIntelligence will help us meet those challenges and empower Arani's team to access good data."
"NewIntelligence listened to our issues and built a solution that met our needs with the ability to add more users and functionality as we grow. We see a good partnership where NewIntelligence will help us meet those challenges and empower Arani's team to access good data."
Dennis Daoust
VP Operations & Supply Chain, Arani
Montreal, Quebec

"Very professional and much appreciated."
"Following the IBM Cognos training the main user was very pleased with the sessions. The trainer knew the solution well and the training format allowed flexibility for real life questions… they even used our existing data to demonstrate functionality!! So in general, it was very professional and much appreciated."
Nathalie Legault
Manager, IT PMO, Domtar
Montreal, Quebec

"Their promises have been fulfilled 110%."
"I would like to take this opportunity to thank the NewIntelligence team for having completed the mandate of implementation of their Cognos solution. Their promises have been fulfilled 110%. Following last week's training, the excitement is at its peak and our people are looking forward to make use of the solution on a daily basis. A big thank you to all of you!"
Pierre Allard
VP Finance, Regal Confections Inc.
Laval, Quebec

"The experts at NewIntelligence have understood our challenges and guided us very well in our project."
"Since the beginning of our partnership with NewIntelligence, we restructured our cubes, had numerous training and, recently, a major migration. We are very happy with our IBM Cognos 10 release. Our users love the new Workspace tools and they would never go back to the old version for the world."
Jean Longpré
Vice President IT, CDMV Inc.
Saint-Hyacinthe, Quebec