The 2022 SAP SMB Innovation Summit that Brought Partners Together in North America
Posted by Corey Mendelsohn on June 17,2022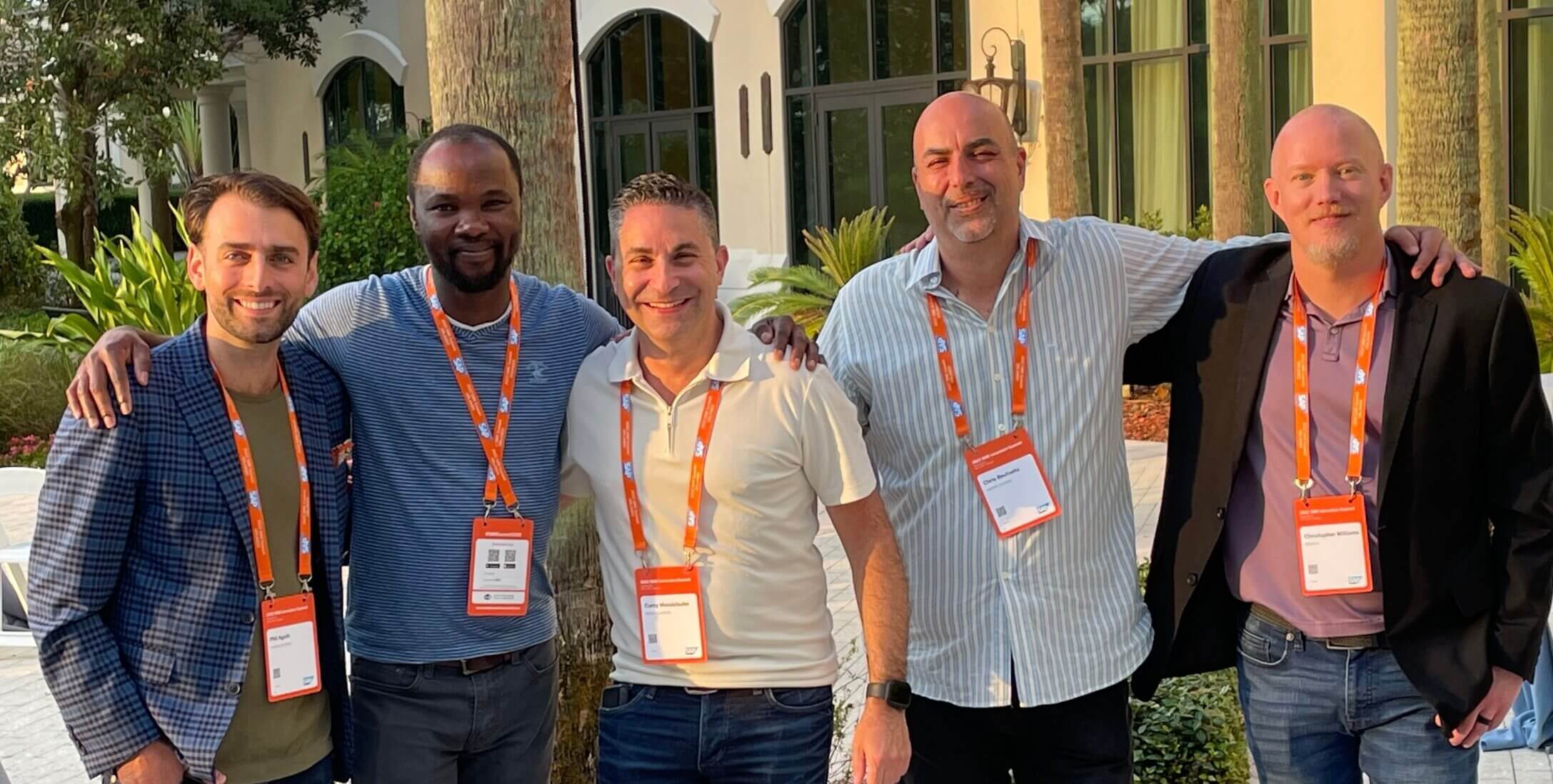 Home - Blog - The 2022 SAP SMB Innovation Summit that Brought Partners Together in North America
The 2022 SMB Innovation Summit in Orlando Florida took place on May 24-26 2022 at the prestigious OMNI Resort at ChampionsGate. It was the first of three events organized by SAP taking place around the same stretch of time, and the only one held in North America. A long overdue networking event, drawing hundreds of SAP industry leaders back together again, after two years of hiatus due to the coronavirus pandemic.
700 to 800 people and about 60 or 70 booths were setup to talk about the latest and greatest from SAP. The Summit allowed you to see what was coming from SAP before customers got to see it – whether it was content from SAP or the solutions showcased by all the ISVs.
Corey Mendelsohn, President at NewIntelligence sits down to discuss the recent SAP conference in Orlando, Florida.
Who is the conference for? Who should come to the event?
Everyone there were partners that implement SAP, whether it be SAP Business One, SAP By Design or S4, or ISV (Integrated Software Vendors).
You go to an event like this because you want to meet other partners. It is all about attracting partnerships in some way, shape or form.
I got the chance to meet with other partners from all over North America and overseas. I had a lot of good face time with people that I normally would not have had a chance to meet and connected with about five or six new partners that since the event was able to further engage with on possible collaboration. This was a huge benefit. Everyone benefits from partnership.
So who is this conference NOT for?
Well, the conference is not intended for customers. It's not a customer event because you don't get to hear other customers speak per se. It's really geared towards partnership, towards getting a chance to meet with the executives of SAP, getting a chance to meet with other partners and not be distracted. It's only for people that are working on implementing SAP Business One and/or third party add-ons.
What were you able to gain from attending the conference?
Attending a conference like the SMB Innovation Summit gives you the opportunity to look at the latest SAP positioning and market strategy up close and personal.
For example, I got to examine SAP Analytics with other partners and business colleagues, exploring solutions in more depth while discussing the benefits and limitations of some of the current offerings. Being able to openly converse with other SAP users and sellers provided an excellent forum of different perspectives, helping to see how the offering can evolve based on the needs, demands and challenges of the times.
Some considerations and brainstorming was what an optimal price point looked like, or whether or not a roadmap would improve user experience.
I also explored what was happening on the scale of predictive analytics and artificial intelligence. It was interesting to again see what was being offered, how far the innovation had advanced and the direction and the approach that was being taken. This gave me a lot to think about in terms of our own strategy at NewIntelligence and the offering I can provide to partners and customers alike, particularly when it comes to QuickStart for SAP B1 powered by IBM Analytics.
It is no hidden secret that many partners are aware that the solutions from SAP with regards to analytics can come across as lackluster at times and there are some third party tools out there that could better suit a customer's needs. Having the opportunity to sit down and interact with other experienced SAP specialists on so many levels of the offerings was truly beneficial. It was also great see their positive response to our pre-built reporting database, as well as hear about amazing opportunities in SAP innovation coming directly from partners, for our customers that are simply beyond our scope.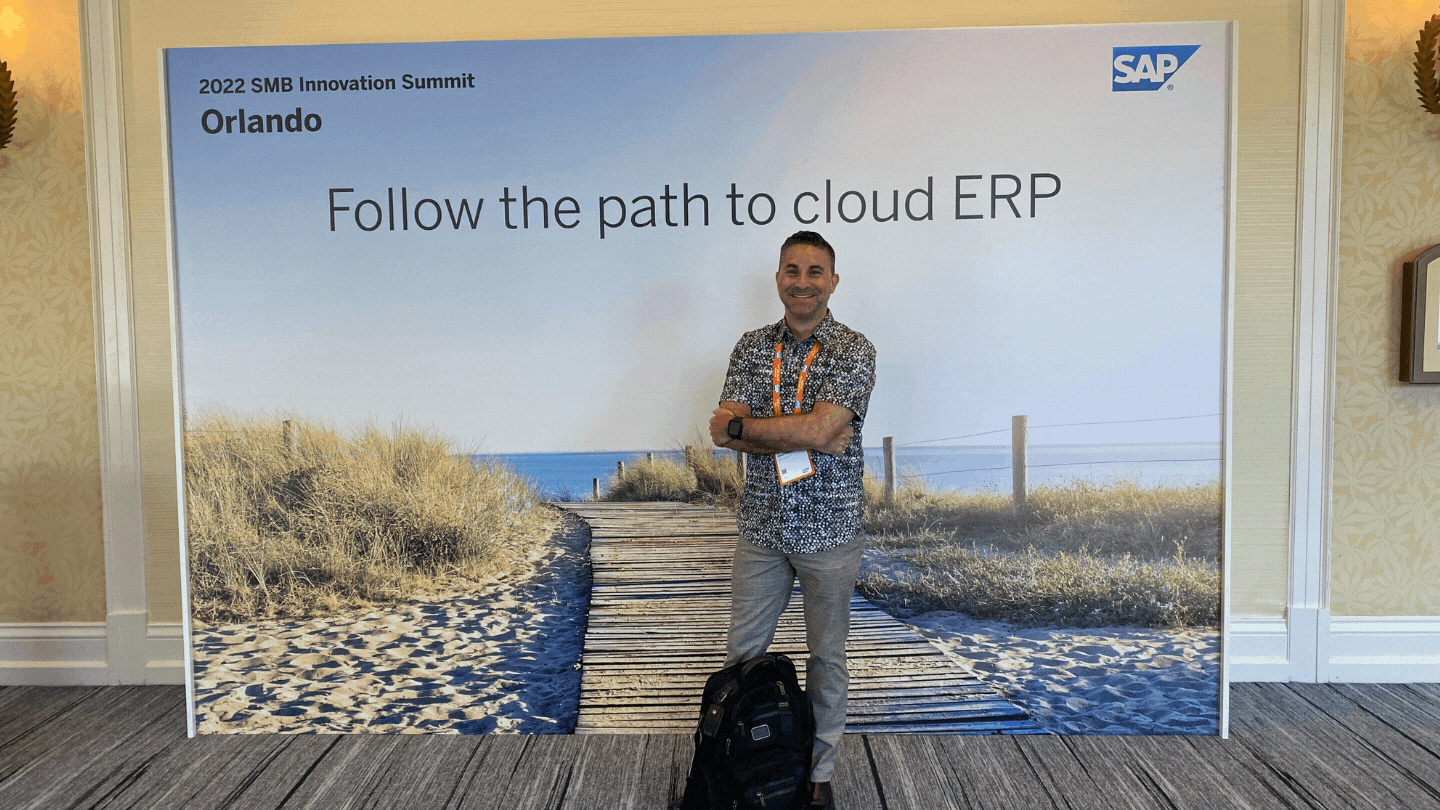 Overall, I was thrilled to attend the SMB Innovation Summit in Orlando, it was well worth the time, money and distance to travel from Montreal, Canada and build meaningful connections with brilliant SAP experts from America, Canada and Latin America that are changing the way SAP helps companies succeed.
After what felt like a decade of lockdowns, social distancing and zoom after zoom after zoom meetings, being able to safely come back together again, see each other face to face, enjoy a cocktail and yes, even the old school long forgotten handshake made the experience all the more memorable. In retrospect, recapturing that timeless ingredient that makes so many businesses succeed, the secret sauce of human collaboration will always be a deciding factor of why I choose to take part and benefit from partner summits like the one held this past May in Orlando, Florida.
So if you have the opportunity, don't hesitate, go on and meet with partners to capture the positive responses and get feedback towards your own offerings, and ultimately delve right into one of the best kept secret, which is the power of partnership.
For more information, visit: https://smbinnovationsummit.com/

"NewIntelligence (NI) has been a joy to work with."
"NewIntelligence (NI) has been a joy to work with. We were initially concerned that we would not be able to fully use QuickStart as we don't have an in house IT department. NI showed us how easy it is to use Quickstart and they continue to promptly support us if we have any questions."
Bobby Keomany
VP Sales & Marketing, Thai United Food Trading Ltd.
Burnaby, British-Columbia

"The support we have received from them before and after implementation has been phenomenal."
"As CFO at New West Oil, I selected NewIntelligence as the product of choice for helping to get data out of our SAP B1 database in a more user-friendly and meaningful way. Corey Mendelsohn helped guide us through the process in a very structured way, without pressure, but always with great follow-up and thoroughness. "
Terry Cooney
CFO, New West Oil Company LLC
Glendale, Arizona

"It is a pleasure to work with Corey and experience his professionalism to ensure we expand our knowledge."
"We are currently working with Corey, expanding our use of the NewIntelligence tools and excellent Customer Service to ensure his solution fits our needs. It is a pleasure to work with Corey and experience his professionalism to ensure we expand our knowledge and find new ways to extract information from SAP B1"
Andrew Fairlie
VP Operations & Administration, Trux Accessories
Laval, Quebec

"We highly recommend the NI SAP B1 QuickStart for Reporting and Dashboarding Solution."
"Working with NewIntelligence as our IBM Cognos partner has been a great experience. They are extremely knowledgeable, and their customer service is outstanding. The implementation phase went very smoothly, and they have since remained available, even reaching out to us regularly to see how we are doing with the tool. They have continued to patiently support us and help us evolve within the Cognos tool."
Carole Lamarche
Director of Finance, Fischer Technology, Inc.

"We see a good partnership where NewIntelligence will help us meet those challenges and empower Arani's team to access good data."
"NewIntelligence listened to our issues and built a solution that met our needs with the ability to add more users and functionality as we grow. We see a good partnership where NewIntelligence will help us meet those challenges and empower Arani's team to access good data."
Dennis Daoust
VP Operations & Supply Chain, Arani
Montreal, Quebec

"Very professional and much appreciated."
"Following the IBM Cognos training the main user was very pleased with the sessions. The trainer knew the solution well and the training format allowed flexibility for real life questions… they even used our existing data to demonstrate functionality!! So in general, it was very professional and much appreciated."
Nathalie Legault
Manager, IT PMO, Domtar
Montreal, Quebec

"Their promises have been fulfilled 110%."
"I would like to take this opportunity to thank the NewIntelligence team for having completed the mandate of implementation of their Cognos solution. Their promises have been fulfilled 110%. Following last week's training, the excitement is at its peak and our people are looking forward to make use of the solution on a daily basis. A big thank you to all of you!"
Pierre Allard
VP Finance, Regal Confections Inc.
Laval, Quebec

"The experts at NewIntelligence have understood our challenges and guided us very well in our project."
"Since the beginning of our partnership with NewIntelligence, we restructured our cubes, had numerous training and, recently, a major migration. We are very happy with our IBM Cognos 10 release. Our users love the new Workspace tools and they would never go back to the old version for the world."
Jean Longpré
Vice President IT, CDMV Inc.
Saint-Hyacinthe, Quebec